The Bassins d'Arna lie in the heart of a 5,000m2 green space. Opened in 2018, this magnificent complex includes a spa, relaxation garden and four treatment rooms.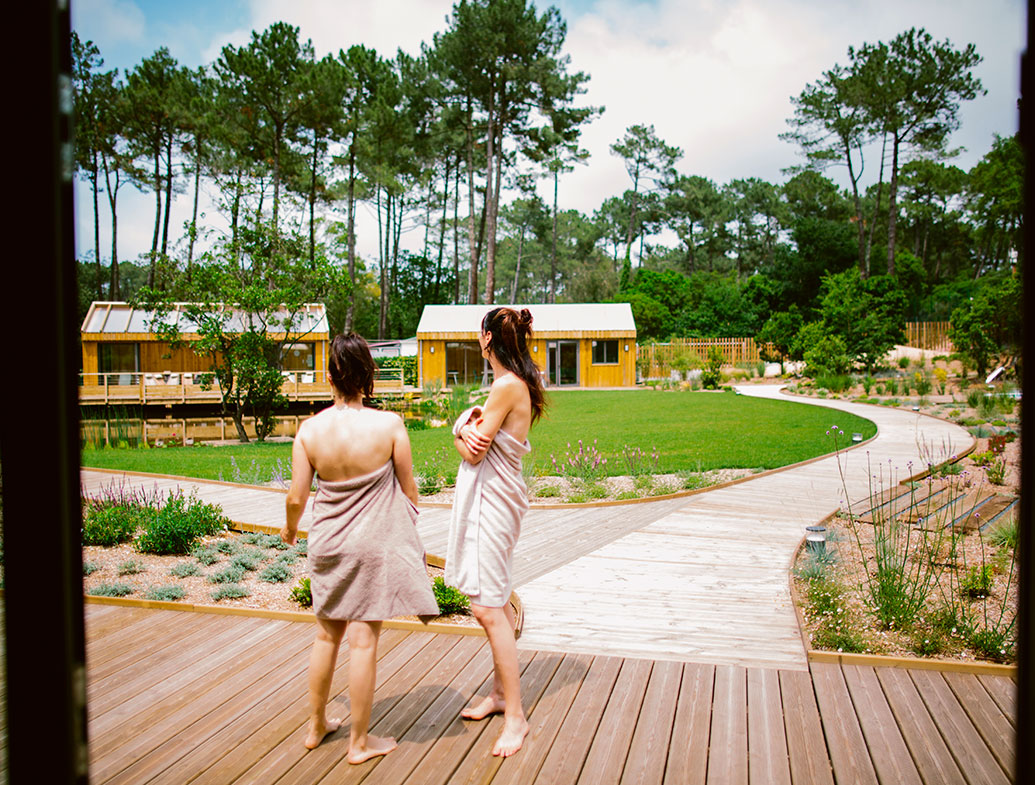 Would you like to use the sauna or Turkish baths? Are you dreaming of relaxing in a bubble bath? Take the charming path through native plants and dune grass to reach our new facilities, which blend seamlessly into their surroundings.
Les Bassins d'Arna are for adults aged 16+ only.